The whole point of eating ramen in Japan is to get a sense of the diversity of the Art of Ramen.
Here are 5 incredible places that I think should be included in anyone's ramen induction.
Preface
Let's be honest. I'm a ramen snob. I meticulously search for, and eat, only the best ramen.
There are literally thousands of "just good" ramen stores in Japan if you are just looking for a standard bowl of goodness, something decent, and unobtrusive on your senses.
But if you want something that truely pops your ramen virginity, these are for you.
Quick schooling
Tsukemen – This is when the noodles are served on the side (not in the broth). The way to eat this is to dip the noodles into the broth and slurp them up.
Why so noisy? – When eating ramen you are meant to slurp it up. It means you get the exact ratio of noodle to broth. Plus you can eat the noodles quicker without burning your mouth and hence not let the noodles overcook in the hot soup.
Ordering on ticket machines – most ramen restaurants will require you to buy a little ticket from a vending machine inside/outside the store. Google Translate is your friend, or lucky pick if your that kind of spontaneous person.
Eat and get out – ramen bars are not for lingering. Order, photograph, slurp, finish broth, exit promptly.
Top 5
Fuunji Ramen - Hands down the best Tsukemen in Japan.
This place will always have a line. It deserves to.
It's a perfectly thick chicken broth tsukemen with bitty noodles.
Kikanbou Spicy Ramen - This place is insane.
It's not just some "showcase spicy ramen"
It's a well crafted bowl of chilli magic.
There are two separate stores next to each other: left for Tsukemen, right for Ramen
Nishiazabu Gogyo - I ate back-to-back bowls here.
Serves burnt miso ramen.
Cooked at an absurdly hot temperature, hence the burning.
Totally underrated place in a quiet neighbourhood.
Ramen Jirō - Only for the strong at heart. It is extremely fatty.
Ramen jira is a niche style of ramen that has gotten popular recently.
You may faint and/or vomit if you finish. You must finish.
I went to the Shindaita location, but there are several others.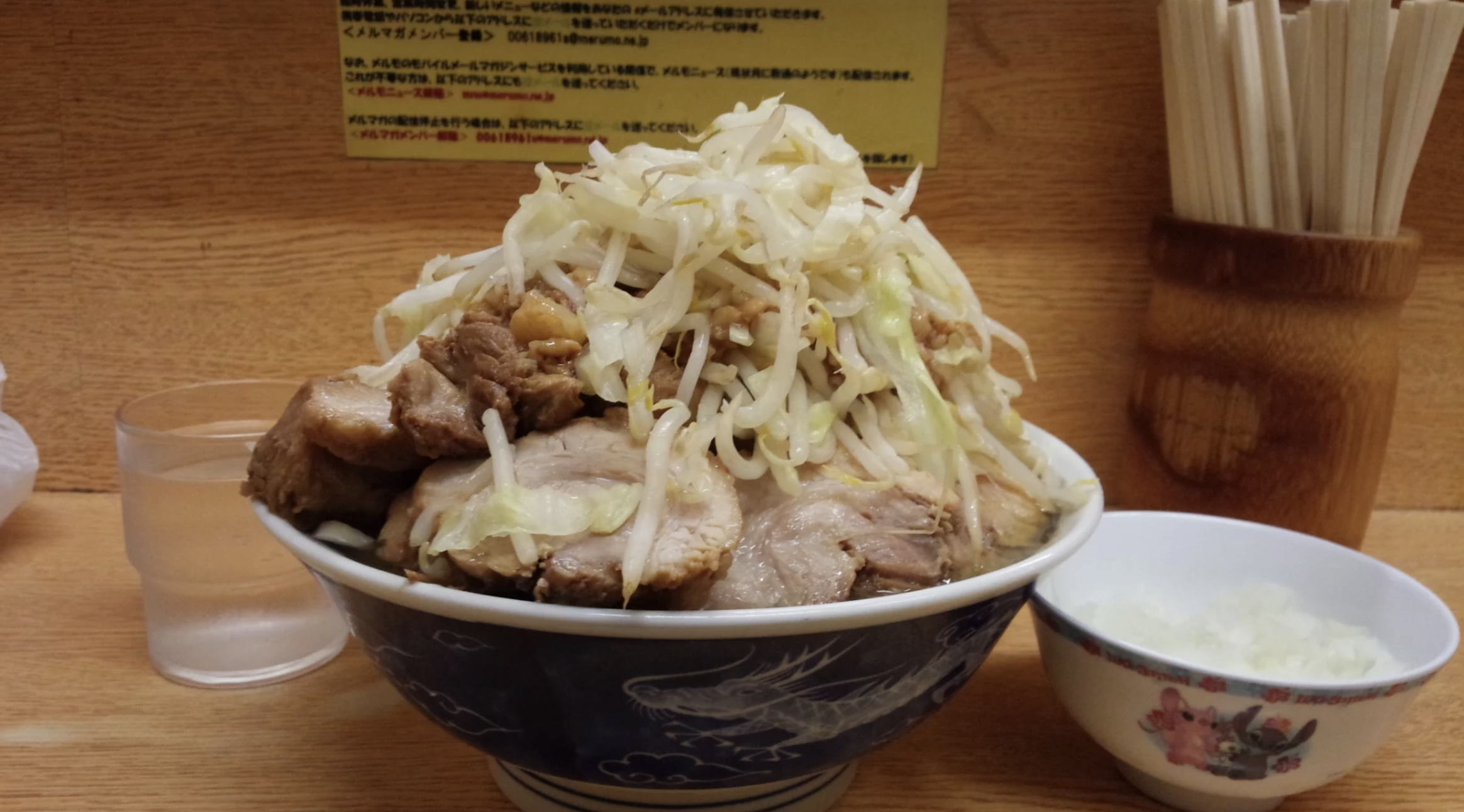 Ginza Kagari Ramen - The world's best chicken broth ramen.
the beauty of chicken broth (tori paitan) is that it's relatively light
This place epitomizes the Art of Ramen
Bonus: Ichiran Ramen - Let's face it, it's an experience.
Ramen for introverts (single closed in booths)
It's just standard, decent, salty ramen.
Customisable to your taste
Stores pretty much everywhere in Tokyo, find the link yourself.