Ho Chi Minh City (HCM) is the first stop on my second mini-retirement. While I've been here once before, it's not until this time that I really felt like I got a good feel for the place.
If you're looking for tourist stuff to do while here, just google it, I have no idea.
What I do have a pretty decent idea about is how to eat, drink, get around in HCM. Here's the important stuff you need to know:
Where to stay
Now with the dominance of Uber and Grab you can get around safely without getting ripped off. So this means you don't have to be in walking distance of everything.
Don't stay "downtown" in District 1.
Do stay in the surrounding suburbs.
Cost: nice apartment on Airbnb for $45 AUD per night.
Personally I really like the feel of Phường 6 or 8 in District 3.
How to get around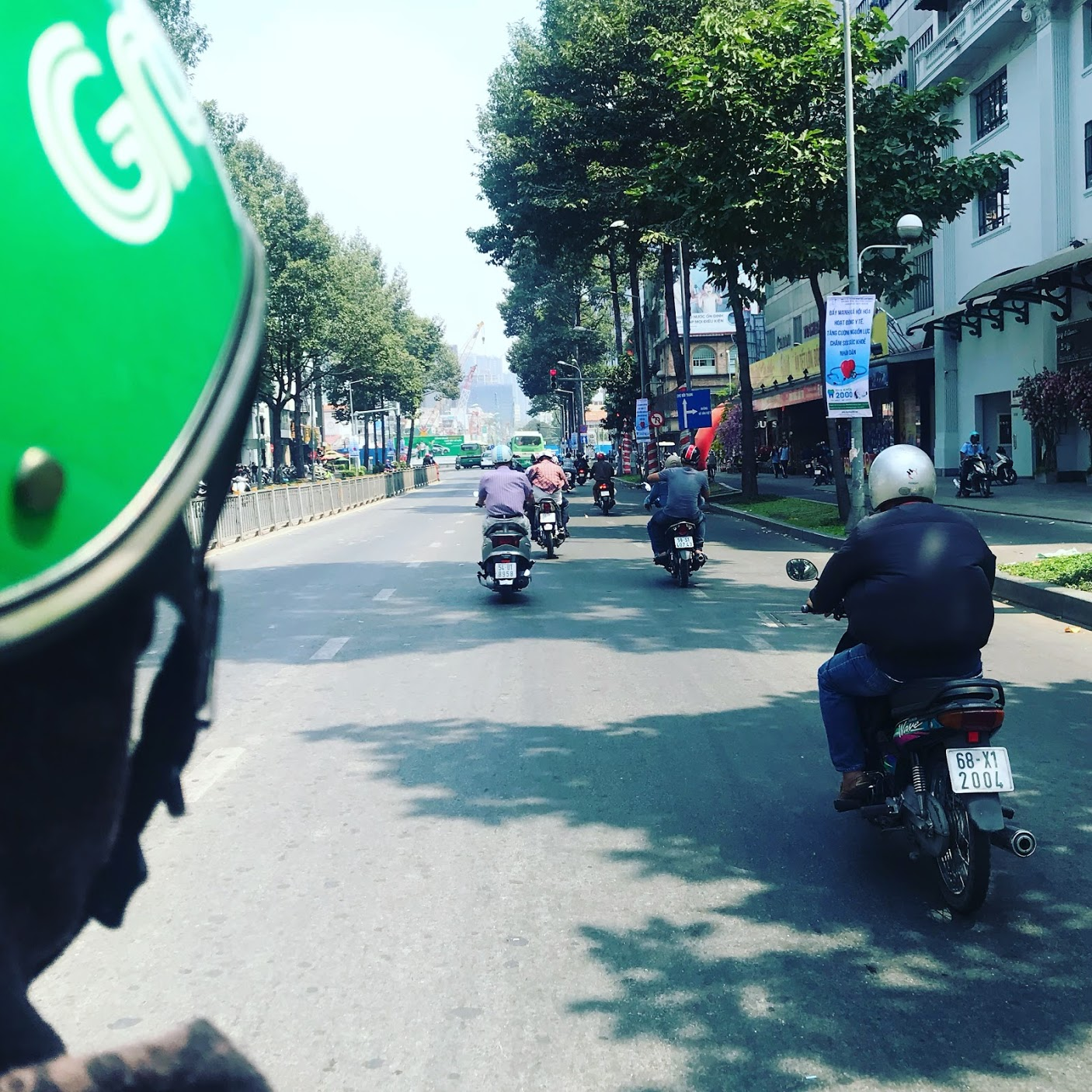 Thanks to low cost of living and coming from a strong dollar. You are going to catch motorbike taxis everywhere. It's fun, cheap, and the most convenient form of transport I know.
Get motorbike taxis everywhere.
Average trip cost: $15K VND (~$0.70)
I prefer Grab for motorbikes and Uber for cars.
The Grab app will only let you add a credit card when you land here in HCM 🤷‍♀️
Cash or Credit?
What's the go with the moolah?
Currency: VND = Vietnamese Dong
$1,000,000 VND ~ $50 AUD (✅ Be a millionaire before age 30)
Card is accepted in most places 👌 but you still need cash on you at all times.
You have a 28Degrees credit card right? No* overseas fees.
I take out $2,000,000 VND at a time for minimum atm fees.
Internet
You're going to be doing a lot of googling and mapsing (?) You need phone internet, local number not so much. Vietnam (like the rest of the world) is years ahead of Australia when it comes to the internet.
I get 18mb/s download speed on my cell data.
Tethering is enabled on your data plan.
Monthly Sim Card: $220,000 VND (~$13 AUD) 4G unlimited data with local number.
Plus all cafes have free wifi.
When you land
If you haven't been to HCM before you're probably in for a culture shock. These are the three things you need to do when you land.
Get $2M VND cash out at an ATM. (more than enough)
Wire the money to this account... Joking but the cash is needed.
Buy a sim card (tonnes of stalls when you get out of customs, all are the same)
Get an Uber car* to your AirBnb.
**Motorbikes are not allowed into the airport pickup area, so for the first trip just get an Uber car. It will reduce your culture shock too.*
Crossing the street
Don't think you need to be told how to cross the street? Think again muchachos. This is Ho Chi Minh City we're talking about.
In HCM there is really only one road rule: Slowly. Literally, you can do what ever you want (drive the wrong way down a street, stop in the middle of the road, turn left from the right lane). The only thing that matters, is that you do it slowly.
When it comes to crossing a street, this means:
Don't wait for a gap in traffic. They don't exist.
Just start walking. Slowly.
If it's your first time, best to close your eyes; there is less chance you'll double guess and end up in a game of chicken with a motorbike carrying a ladder and 20 gallons of water.
When people beep, think of it as sonar devices. It just means "Hey I'm over here!"
Remember, anything goes, but slowly.
English?
What about communicating when you're here?
English is taught in school (at least here in HCM)
So most people speak basic english.
Bonus: You can get around not speaking at all (Grab + 👆 table for 1 + 🙏 thanks )
You would still do well to learn a few words of viet.
Food
I've put together a separate post about food in HCM. But here are a few tips:
Bring a daily probiotic (our stomach will thank you)
Carry wet wipes around with you at all times. It's a thing here.
Follow the local crowds. Eat in places with lots of locals.
Coffee
There are three three things that local Vietnamese people do. Eat good food, go to cafes and go to the cinema.
What's great about this is that cafes are the default place to chill and are open late.
Drink Vietnamese coffee, it's great.
Served either black (Den) or with condensed milk (Sua)
I prefer hot, but iced is nice too.
Order Hot: Ca Phe Sua Nong
Order Iced: Ca Phe Sua Da